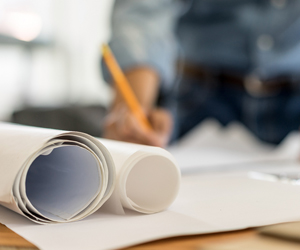 Critical to the SUCCESS of a construction project is to have a fully INTEGRATED TEAM that understands the clients specific GOALS and OBJECTIVES. We develop these teams by using these goals and objectives to guide our decision making and ultimate TEAM selections. By vetting Architects and General Contractors with project-specific requirements so we can develop the right team that most benefits our clients.
Colorado Springs Construction Management & Owner Representation services:
PLANNING/DEVELOPMENT PHASE:
»
Land acquisition due diligence
»
Target project development budgeting
»
Target project schedule
DESIGN & PRECONSTRUCTION PHASE:
»
Project budget development
»
Project team selections – Architect/Engineers, Contractor, Owner's consultants
»
Project master schedule development
»
Construction budget development
»
Project program development
CONSTRUCTION PHASE:
»
Project budget, schedule and construction management
»
Architect/Engineer and Owner's consultant's coordination
»
Construction Management
Procurement
Schedule adherence
Cost management
Quality management
»
Closeout administration – General Contractor/Architect and Owner Activities
»
Warranty administration
»
Owner startup activities
GENERAL CONTRACTING SERVICES
There are three distinct options to selecting a General Contractor that should be considered with every construction project.
OPTION 1: CONSTRUCTION MANAGER/GENERAL CONTRACTOR
This method, also known as NEGOTIATED, is used when a project has unique challenges such as the physical logistics of the project, compressed schedule or hard finish dates and budget considerations. This method brings the GC on board early in the design, to provide the input and identify the means and methods to progress through the project to meet the owner's goals.
OPTION 2: DESIGN | BUILD
This method is when the Architect and Contractor are considered one entity to the owner. The GC holds the contract directly with the owner. This method is typically used when the owner has a project with aggressive schedule and is looking for a turnkey package that provides a seamless, one-point of contact for their project.
OPTION 3: DESIGN | BID | BUILD
In this scenario, the GC is brought on board after the design phase. Typically, construction documents are issued, then a proposal (BID) is received from the GC and a selection is made. This is a good scenario if the project design is straightforward and the schedule is not as much of a concern as the project price.